Dr. Kaplan invited to give a talk at UC Santa Cruz
Department of Linguistics Faculty Dr. Aaron Kaplan was invited to give the talk: "Harmonic Bounding in (Noisy) Harmonic Grammar" on February 29th, 2020 at UC Santa Cruz.
Here, Dr. Kaplan reconnected with one of the departments undergraduate alumn, Mykel Brinkerhoff. Mykel is now in his first year in the UCSC Lingusitics Department's PhD program.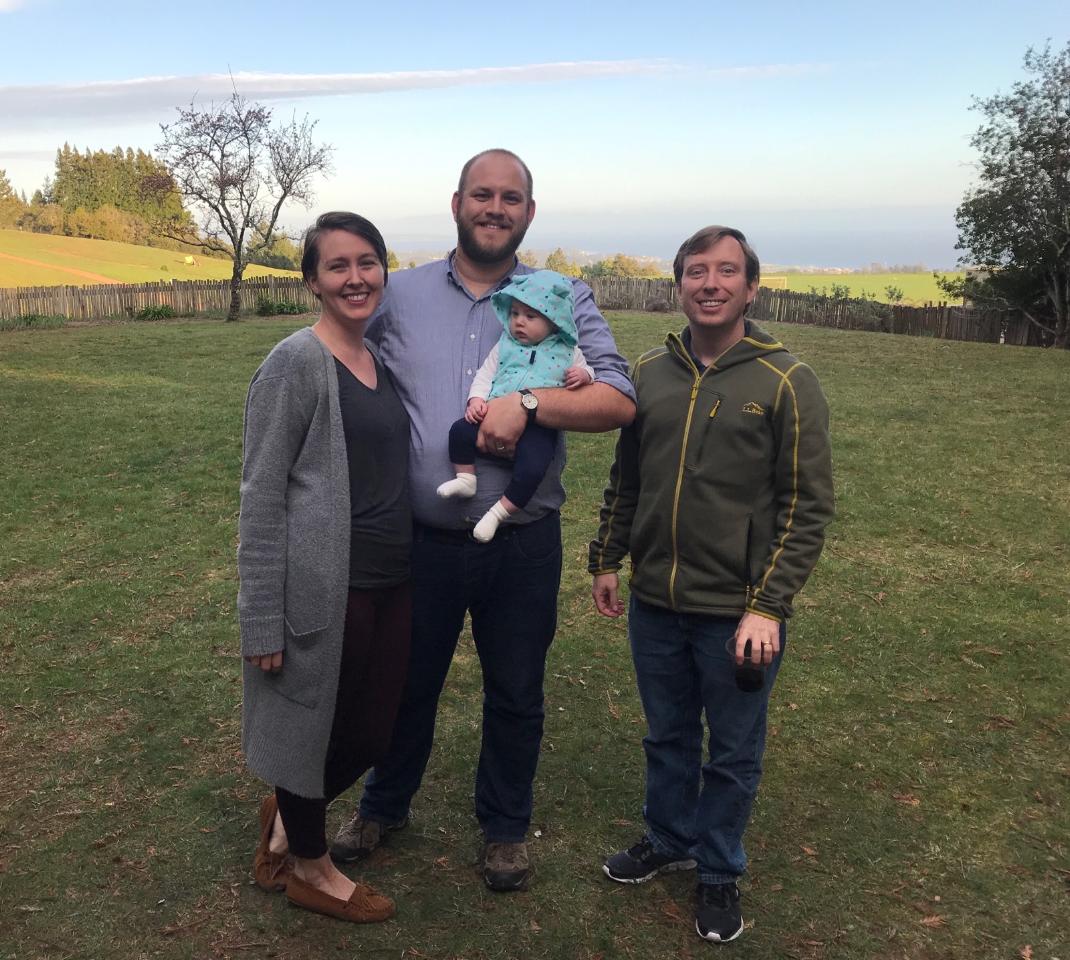 Dr. Kaplan with Mykel, his wife Betsy, and their new daughter.