What Linguistics Is and What Linguists Do...
Linguistics is the scientific study of language. We seek to understand the structure of language, how it is learned, how it changes over time, how it interacts with the world, how it is represented in the mind, and how humans produce and understand language.
Our work informs a wide variety of human concerns: education (foreign-language teaching, the way to approach standard and non-standard languages in the classroom), technology (speech recognition, artificial intelligence), health care (diagnosis and treatment of language disorders), language's place in a diverse society (the role of multilingualism, protections for endangered and minority dialects and languages), and the legal system (interpreting legal language and the significance of linguistic evidence).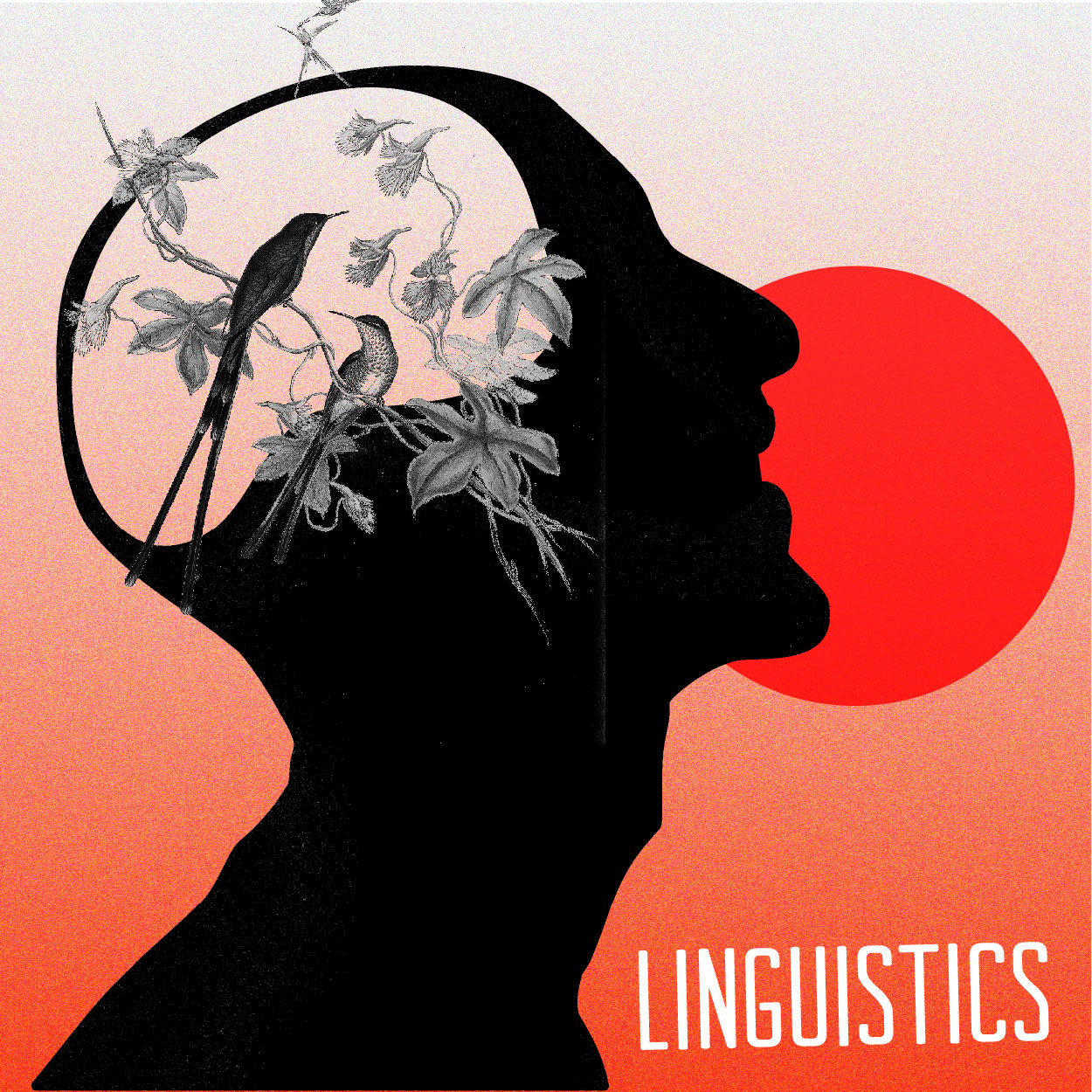 Humanities Radio
For more information, we encourage you to listen to Episode 2 of the Humanities podcast, where Aaron Kaplan, Assistant Professor of Linguistics, answers all of these questions.
Mission Statement
The Department of Linguistics at the University of Utah is committed to advancing the understanding of human language in the service of local, national, and global communities.
We accomplish this by:
conducting cutting-edge research on language structure, acquisition, and processing
preparing students to achieve personal and professional goals equipped with the knowledge and skills developed through the study of linguistics.
Our Specializations and Interests
About the Department
Linguistics provides the intellectual satisfaction of learning how human language works, while at the same time developing the analytical skills necessary to be highly competitive on the job market. Students in linguistics learn how to analyze languages and develop crucial skills for today's job market: reasoning, critical thinking, rigorous analysis, and written and verbal communication.
Graduates of our program have been admitted to some of the top graduate programs in linguistics and other fields and found careers in ESL instruction, language analysis, and computational linguistics.
LEARN MORE ABOUT THE DEPARTMENT OF Linguistics
Get Involved